Who is Tim Miller?
Tim Miller is a professional American film director. He is also a visual effects artist and an animator. He is the director of the feature-film Deadpool released in 2016.
| Quick Info | |
| --- | --- |
| Celebrated Name | Tim Miller |
| Profession | Film Director, visual effects artist, animator |
| Birth Date | February 28, 1970 |
| Birth Place | Fort Washington, Maryland, U.S |
| Birth Name | Timothy Miller |
| Star Sign | Pisces |
| Nationality | American |
Personal Information
Tim was born on the 28th of February, 1970 in Fort Washington, Maryland, U.S, as the name Timothy Miller. He holds an American nationality.
Education
Tim attended the Virginia Commonwealth University.
The Career of Tim Miller
Miller is the co-founder of a visual effects, design and animation company titled Blur Studio in March of 1995. He founded the company along with co-founders David Stinnett and Cat Chapman. Furthermore, he has received nominations for Academy Award for Best Short Film (Animated) for his film Gopher Broke in 2005. Furthermore, he also received the nomination for Hugo Award for Best Dramatic Presentation for his movie Deadpool that stars Ryan Reynolds, Morena Baccarin, Ed Skrein, T. J. Miller, Gina Carano, and Brianna Hildebrand in 2017. Also, he received the nomination for the Directors Guild of America Award for Outstanding Directing for Deadpool in 2017.
Furthermore, He won the Primetime Emmy Award for Outstanding Short Form Animated Program for the television series Love, Death, and Robots.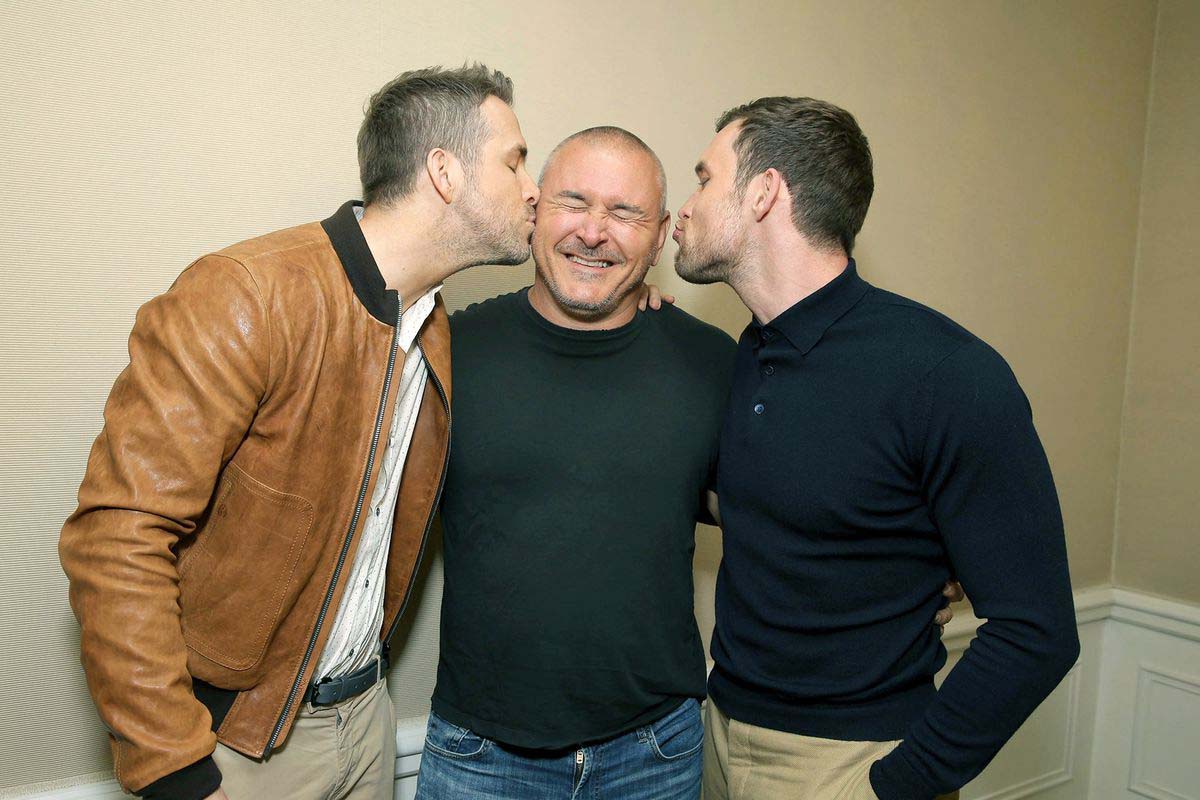 List of movies Tim Miller has worked on are:
1. 1995 Hideaway as a Visual effects specialist, as well as
2. 2010 Scott Pilgrim vs. the World as the Supervisor, as well as
3. 2011 The Girl with the Dragon Tattoo as the Creative Director for the Title Sequence, as well as
4. 2013 Thor: The Dark World as the Second unit director for the Opening Sequence that stars Chris Hemsworth, Natalie Portman, Tom Hiddleston, Anthony Hopkins, Stellan Skarsgård, Idris Elba, Christopher Eccleston, Adewale Akinnuoye-Agbaje, Kat Dennings, Ray Stevenson, Zachary Levi, Tadanobu Asano, Jaimie Alexander, and Rene Russo
5. Furthermore, 2016 Deadpool as the Director (Debut), as well as
6. 2019 Terminator: Dark Fate as the director and the Co-creative consultant, as well as
7. 2020 Sonic the Hedgehog as the executive Producer
Television Series
1. 2019 Love, Death and Robots as the director and the Executive Producer (Also the creator for the show)
List of Video Games:
1. Hellgate: London for visual effects in 2007 as well as,
2. Mass Effect 2 as a visual effects supervisor in 2010 as well as,
3. Star Wars: The Old Republic as the visual effects supervisor in 2011.