Who is Gene Hackman?
Gene Hackman is a big name in the entertainment industry. He is a retired American actor and novelist who has spent over 50 years of his life in the entertainment industry. For his brilliant performances, he has been awarded many awards like Academy Award, Golden Globes Award, Screen Actor Guild Award, BAFTA Award, and many more. His first film through which he gained name and fame was in 1967 as Buck Barrow in 'Bonnie and Clyde.' This film leads him to receive a nomination for Academy Award. Some of his other notable films are 'A Bridge Too Far' in 1977, 'Superman: The Movie' in 1978, and its sequel 'Superman II' in 1970 and 'The Royal Tanenbaum' in 2001. Apart from films, he has also appeared in three TV series in the 1960s.
Quick Info
Celebrated Name
Gene Hackman
Profession
Actor, Novelist
Birth Date
January 30, 1930
Birth Place
San Bernardino, California
Full Name
Eugene Allen Hackman
Star Sign
Aquarius
Parents
Father: Eugene Ezra Hackman
Mother: Lydia Hackman
Brother
Richard Hackman
Wife
Faye Maltese (divorced)
Betsy Arakawa
Kids
3
Net Worth
$80 million
Nationality
American
Religion
Christian
Height
6 feet and 2 inches (1.88m/ 188cm)
Weight
80 kg (176lbs)
Eye Color
Brown
Hair Color
Brown
Bio
Gene Hackman's birth name is Eugene Allen Hackman. He was born on January 30, 1930, at San Bernardino, California. He was born to father Eugene Ezra Hackman and to mother, Lydia Hackman. Besides, he also has a brother named Richard Hackman. Currently, he is 90 years old with an Aquarius sun sign.
Nationality and Physical Stats
Gene Hackman holds an American nationality. Though he followed Christianity when he was small, he later became an atheist. Besides this, he stands 6 feet and 2 inches (1.88m/ 188cm) tall and weighs 80 kg (176lbs). He has a pair of brown-colored eyes and brown hair color.
Early Life/ Education of Gene Hackman
Gene Hackman studied at the Storm Lake High School. Later after his parents divorced, he lived with his mother, and when he was sixteen, he moved from that place and joined the United States Marine Corps. He worked four years as a field radio operator and moved to New York and took several minor jobs.
Career
1956-1980
Gene Hackman began his acting career in 1956 when he was 26 years old. He was a good friend of Dustin Hoffman, who is also an actor, and they both voice for 'The Least Likely to Succeed.' He appeared his big-screen debut in 1961 as a minor role of Policeman in a biographical movie 'Mad Dog Coll.' He also did a TV show in 1967 'The Invaders' in an episode called 'The Spores.' He also appeared in an episode of 'I Spy' in the episode Happy Birthday…Everybody' as Hunter. Similarly, in 1990 he was seen in the supporting role as Gene Garrison in the movie 'I Never Sang for My Father', which led him to win an Academy Award nomination for the Best Supporting Actor.
Moreover, Gene got his breakthrough moment for his role as Buck Barrow in a biographical crime film 'Bonnie and Clyde.' Then, he started getting offers for lead roles in the movies 'The Poseidon Adventure' in 1972, in 'The Conversation' as Harry Caul in 1974 for which he was nominated in many awards. In addition to his career in acting, he was seen in the war film as Polish General Stanislaw Sosabowski, 'A Bridge Too Far' in 1977. Then, he played the role of criminal mastermind Lex Luthor in 'Superman: The Movie' and its sequels in 1978 and 1980, respectively.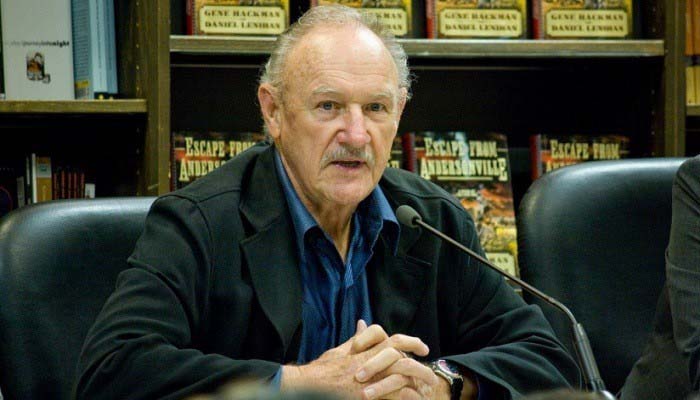 1981-2015
Gene appeared in various movies from 1981 to the 1990s. Some of his best performance in the film is George Dupler in 'All Night Long' romantic comedy film in 1981, 'Uncommon Valor' as Jason Rhodes in 1983, 'Target' in 1985, 'Power' and 'Hoosiers' in 1986, 'Bat*21' and 'Full Moon In Blue Water' as Floyd in 1988, 'The Package' in 1989 and 'Narrow Margin' as Robert and 'Loose Cannons' as MacArthur Stern in 1990. His performance as FBI Special Agent Rupert Anderson earned him a Best Actor nomination for 'Mississippi Burning' in 1988.
Likewise, in early 2000 he featured in many movies like 'Heist' as Joe Moore, 'Heartbreakers' as William B. Teensy, 'Behind Enemy Lines' as Admiral Leslie, 'The Royal Tenenbaums' as Royal Tanenbaum and 'Runaway Jury' as Rankin Fitch. His great role in 2001 movie 'The Royal Tenenbaums' earned him several awards and nominations too. In 2016 and 2017, he did a TV documentary film named 'The Unknown Flag Raiser of Iwo Jima' and 'We, the Marines,' respectively. This was his last two movies he did before he took his retirement from acting career.
More
Apart from his acting career, Gene also written three fictional novels named 'Wake of the Perdido Star' in 1999, a sea adventure of the 19th century 'Justice for None' in 2004 and a Depression tale of murder 'Escape from Andersonville' in 2008. His first solo story of love and revenge named 'Payback at Morning Peak' was released in 2011, and a police thriller 'Pursuit' was released in 2013.
Achievements
Gene Hackman, in total, has won 9 awards and received 22 nominations.  He has won 2 Academy Award, 2 BAFTA Award, 4 Golden Globe Award, and 1 SAG Award for his brilliant performances in movies.
Personal Life of Gene Hackman
Gene Hackman first married Faye Maltese in 1956. Also, he has three children with her named Christopher Allen, Elizabeth Jean, and Leslie Anne. However, they divorced in 1986 after three decades of marriage. After a few years of his divorce, he again married Betsy Arakawa in 1991.
Social
Gene Hackman has not joined any social media accounts to date.
Net Worth of Gene Hackman
Gene Hackman, a retired actor, worked in the entertainment industry for more than 50 years. He gained a massive amount of fame as well as wealth. As of 2020, his net worth is $80 million.