Who is Bryan Cranston?
Bryan Cranston is an American actor, producer, director, and screenwriter renowned for his performance in various TV shows. The most break-through series of Bryan is an AMC crime drama 'Breaking Bad' (2008-2013) where he played the role of Walter White. He was awarded the 'Primetime Emmy Award' and 'Screen Actors Guild Awards' four times each. Bryan also won the 'Golden Globe Award' once and 'Satellite Awards' for four-time for his portrayal in 'Breaking Bad'. He had a deep and powerful voice so he lent his voice to many movies and TV shows.
| Quick Info | |
| --- | --- |
| Full Name | Bryan Lee Cranston |
| Birth Date | 7 March 1956 |
| Birth Place | Los Angeles, California, Unites States |
| Father | Joseph Louis Cranston |
| Mother | Annalisa Cranston |
| Siblings | Kyle and Amy |
| Horoscope | Pisces |
| Height | 5 feet 10 inches (179cms/1.79m) |
| Weight | 76kgs (167.5lbs) |
| Wife | Robin Dearden |
| Daughter | Taylor Cranston |
| Net Worth | $40 million |
Bio
Bryan Lee Cranston was born on 7 March 1956 in Los Angeles, California, Unites States. He was the second child born to father Joseph Louis Cranston who was an Austrian-Jewish, German and Irish descent actor and a former amateur boxer and mother Annalisa Cranston who was a radio actress. He spent his childhood with his siblings, elder brother Kyle and younger sister Amy in Canoga Pak, California. Due to the financial crisis, his father walked out of the family when Bryan was 11 and did not meet until two brothers tracked him out. Unfortunately, his family lost their home in a foreclosure, and the children were raised by their grandparents. He is currently 64 years with Pisces horoscope.
Education
Bryan Cranston completed his high schooling from Canoga Park High School in California. Then he graduated from Los Angeles Valley College with an associate's degree in police science. He selected acting as one of his elective subjects in college which made him realize that he was interested in acting and theater. Though he wanted to be a police officer when he was a child, he decided to chase after acting as his career after graduation.
Nationality and Physical Stats
Bryan Cranston holds an American nationality. Bryan has a pair of green-colored eyes and dark brown hair. He stands 5 feet 10 inches (179cms/1.79m) tall and weighs around 76kgs (167.5lbs).
Social Media
Bryan Cranston has an active Instagram account (@bryancranston) with 2.4 million followers and a Twitter account (@BryanCranston) with 2.2 million followers. He also has 3.4 million followers on his Facebook page with 2.8 million likes.
Personal Life
Bryan Cranston is an ardent baseball fan. He played the game as a student and loves collecting baseball memorabilia. He has also donated collections from his 'Broadway' play 'All the Way' to AIDS-related causes.
Cranston married writer Mickey Middleton in 1997. Unfortunately, this marriage did not work out and they got divorced in 1982. Later he met Robin Dearden on the sets of the series 'Airwolf' and got married on July 8, 1989. This was his second marriage and got blessed with a daughter named Taylor born on 12 February 1993. She is also an actor and made a small appearance in an episode of 'Breaking Bad'.
Bryan Cranston Career
Cranston initially took temporary jobs like working as a waiter, a truck loader, and a security guard. In the 1980s, he started getting small roles and advertisements and officially started his acting career with 'Granada Theater' in the San Fernando Valley, California. Then slowly he played as 'Douglas Donovan' in the 'ABC' TV series 'Loving' and worked there for 2 years (1983-1985). He played in the 'CBS' series 'Raising Miranda' as Russell in 1988 and also dubbed the English version of the Japanese anime 'Macross Plus' and to the series 'Mighty Morphin Power Rangers'.
In the 1990s, Cranston featured many characters that helped him showcase his acting skills. He played Dr. Tim's character in 'Seinfeld' on 'NBC' from 1994 to 1997. He also played in HBO miniseries names 'From the Earth to the Moon' as an astronaut in 1998. The same year, he played as an American colonel in the highly acclaimed Steven Spielberg movie 'Saving Private Ryan.' He also wrote and directed the movie 'Last Chance' in 1999. He acted in various stage plays too, such as 'The God of Hell,' and 'A Doll's House.'
More
Cranston's career upgraded a level when he was cast for 'Malcolm in the Middle'. He played the leading role of immature father 'Hal' of five children. Furthermore, He was a part of all the seasons until the series ended in 2006. He also received nominations for 'Outstanding Supporting Actor in a comedy series.'
Bryan appeared in AMC's crime drama 'Breaking Bad' and played the role of 'Walter White'. This was a very challenging character where he is portrayed as a teacher diagnosed with cancer, who starts manufacturing prohibited drugs in order to ensure the financial soundness of his family after his death. He was also the producer of the fourth and fifth season of this series and directed a few episodes. This particular character leads him to win several awards and nominations.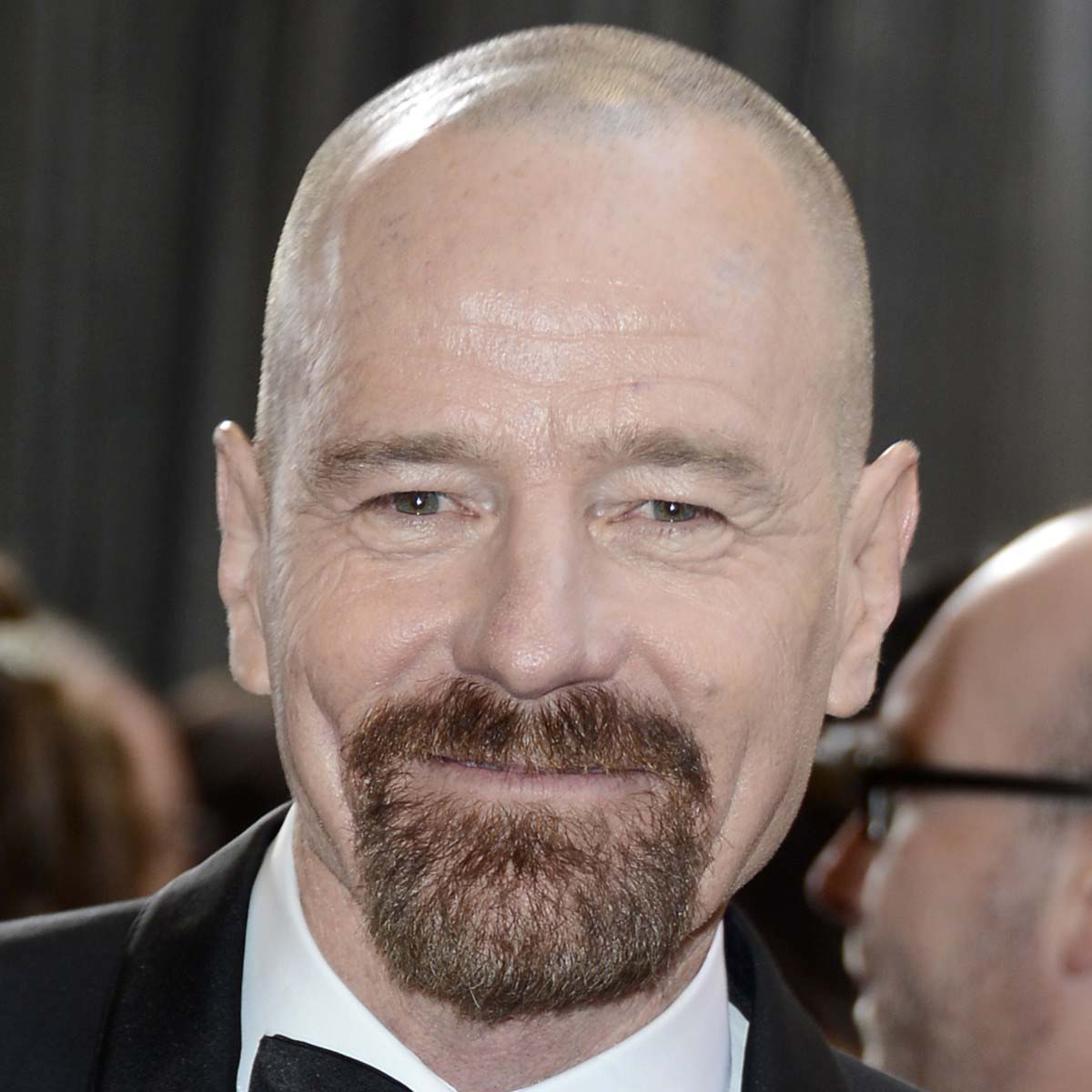 Cranston has produced an instructional DVD called 'KidSmartz,' which focused on ensuring child safety in the digital world. It talks about the ways to stay safe from hackers on the internet. He donates a part of its sales proceeds to the 'National Center for Missing & Exploited Children.'
Cranston played 'Lyndon B. Johnson' in the 'Broadway' play 'All the Way' in 2014. Similarly, in 2015, he played 'Dalton Trumbo' in the movie 'Trumbo' which was a biographical movie based on the life of screenwriter Dalton Trumbo. Furthermore, in 2016, Bryan Cranston lent his voice to the character of 'Li,' the biological father of 'Po,' in 'Kung Fu Panda 3.'
Achievements
Bryan Cranston has won four Primetime Emmy Award for Outstanding Lead Actor in a Drama Series in three consecutive years (2008-2010). In total, Cranston has won 25 awards and received 75 total nominations.
Bryan Cranston Net Worth
Bryan Cranston has been able to earn massive popularity from his professional career as an actor, producer, director, and writer. Likewise, along with gaining name and fame, he has also made a decent amount of money. He has an estimated net worth of around $40 million, as of 2020.