Who is Alex Lawther?
Alex Lawther is a famous English actor who received the London Film Critic's Circle Award for the Young British Performer of the Year in 2015 January. Being the youngest among three, he was passionate about acting since a very young age. He enrolled himself in several different drama groups and finally found his breakthrough with a play called 'South Downs' at the age of 16. Alex Lawther is a brilliant young actor and has certainly won over the hearts of critics and fans with his outstanding performances.
Quick Info
Full Name
Alexander Jonathan Lawther
Birth Date
May 4, 1995
Birth Place
Winchester, Hampshire
Siblings
Cameron Lawther
Ellie Lawther
Nationality
British
Religion
Christian
Height
5 feet and 9 inches (175cms/1.75m)
Weight
65kgs (143lbs)
Eyes
Blue Green
Hair
Light Brown
Net Worth
$2 million
Bio
Alexander Jonathan Lawther was born on May 4, 1995, in Winchester, Hampshire and later raised in Petersfield. He was born to an English family and both of his parents are attorneys. He has an older brother Cameron Lawther and an older sister Ellie Lawther. Elder brother Cameron works in the entertainment industry too and is a movie producer whereas his elder sister Ellie works in public policy.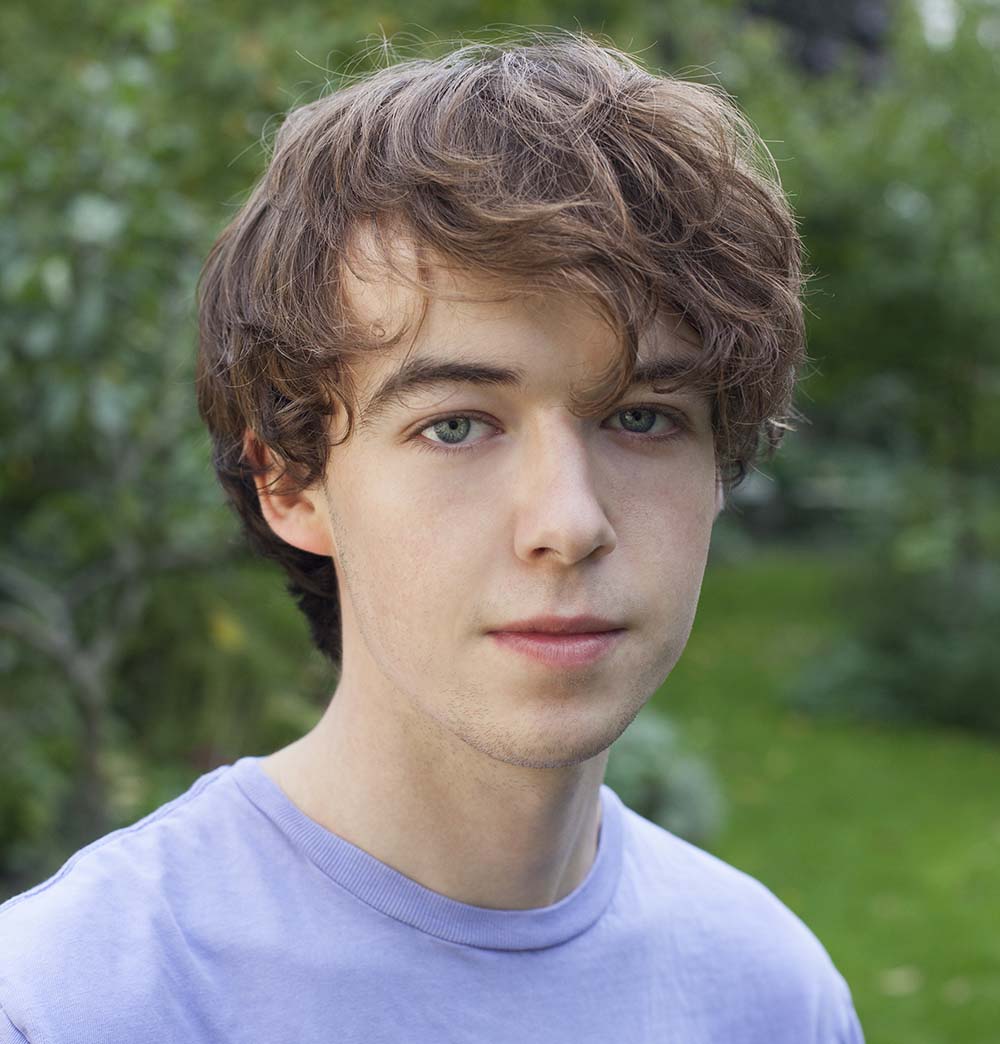 Being the youngest among the three, Alex dreamt of being an actor since a young age and he even used to make up his own games to entertain himself as a child. He came into limelight when he was recognized through his brilliant performance as young Alan Turing in 'The Imitation Game'. Lawther appeared alongside actor Benedict Cumberbatch and actress Kiera Knightly. According to Alex Lawther, his main source of inspiration is Ben Whishaw. He is currently 25 years of age and has the sun sign of Taurus.
Nationality and Physical Stats
Alex Lawther holds a British nationality and belongs to Caucasian, British ethnicity. He is a non-religious Christian and has a trademark British accent. Alex stands 5 feet and 9 inches (175cms/1.75m) tall and weighs around 65kgs (143lbs). He has a white complexion and his body type is slim. He has short and light brown hair colour complimenting his pair of blue-green eyes.
Early Life/ Education
Alex Lawther attended an independent, fee-paying day school located in Petersfield, Hampshire called Churcher's college. It is said that while his days in Churcher's college, he wrote and developed a play as a part of his involvement of the drama club in 2009. He started his training in acting with the National Youth Theatre. He had initially planned on studying history at King's College London. However, he later decided to pursue his career in acting.
Personal Life
Alex Lawther has not married yet and is currently single. He has not been in a public relationship with anyone till date. He has kept his love-life a private matter as celebrities experience a lot of criticism.
Social
Alex Lawther is not active on social media platforms like Instagram and Twitter. He chooses to keep his life private. However, he does have a Facebook page (@alexlawtherofficial) with more than 75 thousand likes and more than 81 thousand followers.
Career
2011-Present
Alex Lawther's professional acting career started at the age of 16 when he debuted as John Blakemore an English playwright and author David Hare's 2011 work 'South Downs' once at Chichester Festival Theatre in Sussex, England and once again at the Harold Pinter Theatre in the city of Westminster. He made his feature film debut portraying young Alan Turing in the American historical drama 'The Imitation Game' alongside Benedict Cumberbatch and Kiera Knightly. People compared Alex with Cumberbatch for their similar looks and introvert characters. Their physical appearances also look somewhat the same as both of them are high-rise cheekbones, brown hair and have a slim body type.
In 2015, he appeared as a supporting role in the British drama movie 'X+Y' released in the US as 'A Brilliant Young Mind'. Likewise in 2016, he got the lead role of Elliot in a British movie 'Departure' alongside Juliet Stevenson. Later, Alex played the lead of Kenny in an episode 'Shut Up and Dance' of the British TV series 'Black Mirror' which received mixed reviews from fans and critics.
Alex also played the role of Tibby Schlegel in the 2017 miniseries 'Howards End'. The same year, he also appeared as James alongside Jessica Barden in the British dark comedy-drama 'The End of the F***king World' bringing Alex into more limelight. He also played the role of Amberson in Old Boys and in the 2017 British horror Ghost Stories. Later in 2020, it is said that he took French classes to be fluent in the language for his first non-English movie 'Les Traducteurs' which is a French thriller.
Achievements
In 2014, Alex Lawther portrayed the role of young Alan Turing in an American historical drama movie 'The Imitation Game' which included artists like Benedict Cumberbatch, Keira Knightley, Mark Strong, Charles Dance and Rory Kinnear. For this role, he won the London Film Critics' Circle Award for the 'Young British Performer of the Year' award. He nominated for the BFI London Film Festival Award for the 'Best British Newcomer' award for the same role. In 2013, he nominated for What's on Stage Awards for the London Newcomer of the Year award for his work in South Downs.
Net Worth
Alex Lawther is a rising star and he has won hearts of many. He earns from his professional acting career and as of 2020, his net worth is estimated to be $2 million.