Who is Harry Maguire?
Harry Maguire is a well known British based professional footballer. The player is renowned playing in a mid back as a captain from Manchester United in Premier League. He is also a part of the England national team. He has been a professional gamer in 199 games for the Blades. Harry has been titled as the "Player of the year" in three consecutive years and has also been featured in the PFA Team of the Year for League One. After making a senior debut, the player got qualified to be in a national squad for the 2018 FIFA World Cup from Britain.
| Quick Info | |
| --- | --- |
| Full Name | Jacob Harry Maguire |
| Birth Place | Sheffield, England |
| Birth Date | March 5, 1993 |
| Brothers | Joe and Lawrence |
| Fiancee | Fern Hawkins |
| Height | 6 feet 4 inches (1.94) m |
| Weight | 100 kg |
| Eyes | Dark Brown |
| Hair | Dark Brown |
| Net Worth | 80 million pound |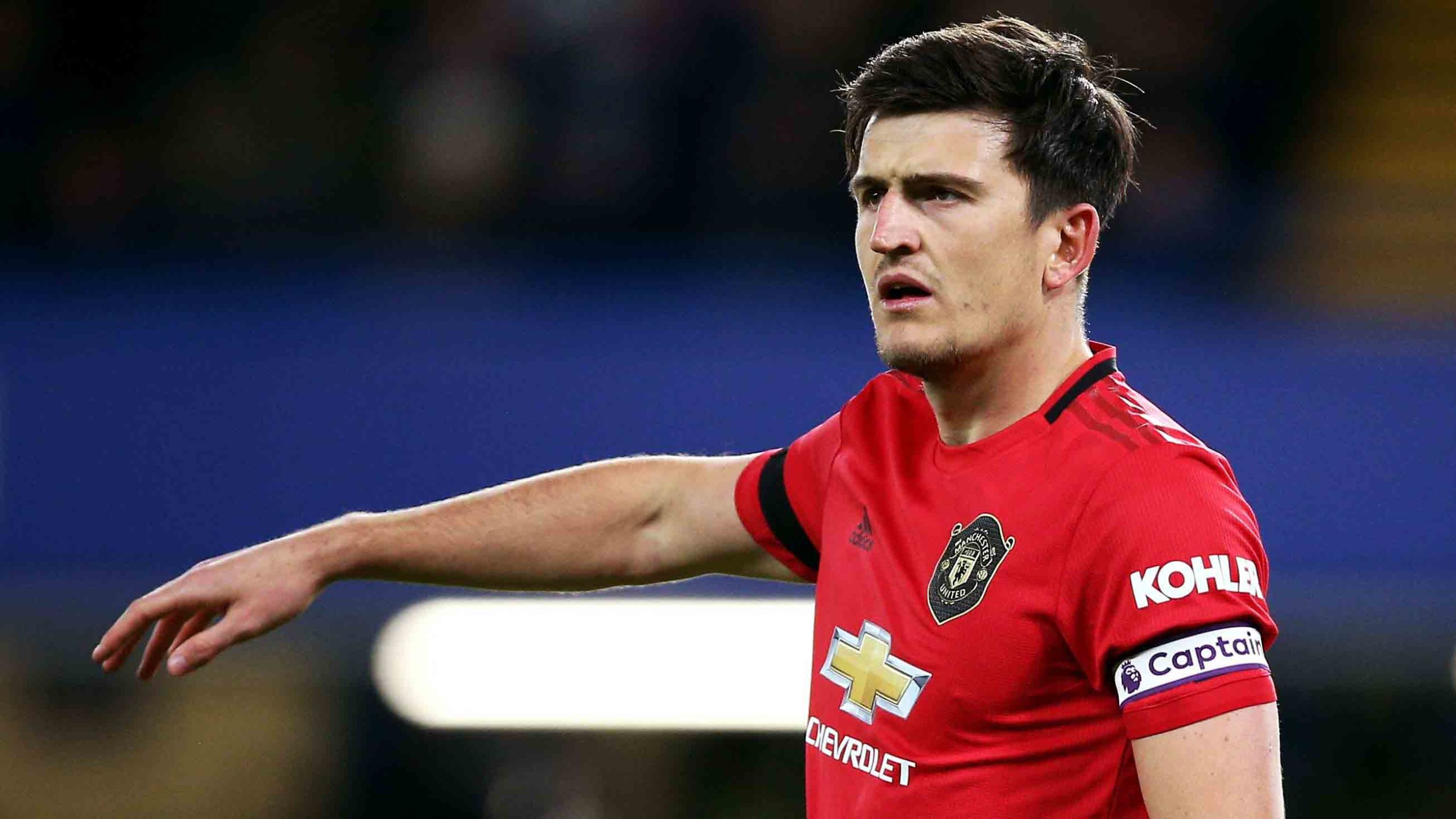 Bio
Harry, whose birth name is Jacob Harry Maguire, was born in Sheffield, England on March 5, 1993. He is currently 27 years old. His father is also a footballer. He has two brothers named Joe and Lawrence. Both of his brothers are footballers. He spent his childhood in the village of Mosborough.  As a child, his parents took him to Immaculate Conception Catholic Primary School in Spinkhill for his education. For his high school, he got enrolled in St Mary's Roman Catholic High School in Chesterfield.
Career
Harry started his career as a footballer from Sheffield United. At first, he didn't get a chance to play like the first team, and later on, landing his debut on as a half-time substitute and winning the title of "man of the match," he got promoted to the first-team squad, which he considers as her career success. Despite his hard work and several appearances, Macguire could not make the team to League One. The player had earned a first-team as he scored his first goal for the Blades on the opening day of the 2011-2012 League One season at Oldham Athletic.
The player always moved forward to pursue a successful career, and his hard work paid off as he was titled as "Player of the Year" and "Young Player of the Year." He was also selected as League One Team of the Year for 2011-2012 by BBC's Match of the Day magazine. He followed his journey as the first choice in the center of defense and earned a brace in a Football league Trophy in 2012. Because of his consistent hard work at the age of 19, he had already made his 100th start for the Blades at Bramall Lane. Maguire got the opportunity as he was contracted with amid interest from Hull City and Wolverhampton Wanderers for 1 million pounds and 1.5 million pounds, respectively.
2014-2018
The footballer then joined Hull City signing a three-year contract for 2.5 million pounds. The professional player made his debut from the Tigers in the UEFA Europe League in 2014. However, the team defeated and again got defeated with Swansea City when he made his debut in Premier League. After making six appearances in all tournaments with Hull City, Wigan Athletic loaned him for a month.
There, he won the majority of the game, which lead to eventually extend his time till the end of the season. After his loan, he again joined the Championship and won his promotion back over Sheffield Wednesday with a 1-0 play-off final at Wembley Stadium. His manager went on to earn him to a first-team regular in 2016-2017, which lead to a lot of victories.
Maguire signed on a five-year contract for an initial dee of 12 million pounds in the Premier League Club, Leicester City, in 2017. The player debuts his first game with Arsenal with a loss but eventually won after eight days. 2017 and 2018 have been a year of success to him as he played every minute in the game, which led him to earn the title "player of the season."
2019-Present
The Leicester city accepted the bid of Manchester United in 2019 with the initial fee of 80 million pounds, which is considered as a potential world-record fee for a defender. He signed for six years contract. He got the victory in his debut game over Chelsea and became "Man of the Match," too.  The player succeeded in being a new captain in 2020. Then he got victory over Chelsea and Tranmere Rovers. In the 3 month delayed game due to a global pandemic, he won the victory over Norwich City. The player has played for every minute in 38 games in the Premier League campaign for Manchester, which earned him the title as the first outfield player since 1995.
The player is also a qualified member of England's national under-21 team. He was also in the squad of the 2018 FIFA World Cup by winning the match against Lithuania in the qualification round.
Personal Life
The player is engaged with Fern Hawkins. They were in a relationship with 11 years since 2011. The couple has a daughter named Lillie Saint Maguire, which they had revealed through their Instagram page on April 3, 2019.
Nationality and Physical Statistics
Harry Maguire is English by nationality and is of the white race.
Besides that, Harry stands at a height of 6 feet 4 inches (1.94) m and weighing about 100 kg.   Additionally, his hair color is dark brown, and his eye color is dark brown. He plays football with the right foot.
Social
Harry has an active Instagram account as @harrymaguire93 with 2 million followers and a twitter account as @HarryMaguire93 with 950.3k followers. He also owns a Facebook account as @HarryMaguire93 with 370,833 likes and 978,586 followers.
Net Worth
Harry Maguire is living a luxurious life with his family. He is a famous footballer who has earned a lot of money as well as fame. Maguire currently has about 80 million pound USD approximately.