Lucy Lawless is an actress and singer from New Zealand. She is famous for her fantasy television series 'Xena: Warrior Princess,' where she played the role of Xena. Moreover, she also appeared on 'Hercules: The Legendary Journeys' as Xena, from which she received an excellent response.
Lucy became interested in acting from her early age, which led her to pursue her career in acting. She also served as a singer and contributed her own composition. Apart from acting and singing, she is also a member of the board of trustees of the 'StarShip Foundation.' Let's learn more about Lucy's biography.
| Quick Info | |
| --- | --- |
| Full Name | Lucille Frances 'Lucy' Ryan |
| Birth Place | Mount Albert in New Zealand |
| Father | Frank Ryan |
| Mother | Julie Ryan |
| Horoscope | Aries |
| Nationality | New Zealander |
| Religion | Irish-Catholic |
| Height | 5 feet and 10 inches (1.77m/177cm) |
| Weight | 64 kg (141lbs) |
| Body Measurement | 37-25-36 inches |
| Eyes | Blue |
| Hair | Brown |
| Husband | Robert G. "Rob" Tapert |
| Net Worth | $18 million |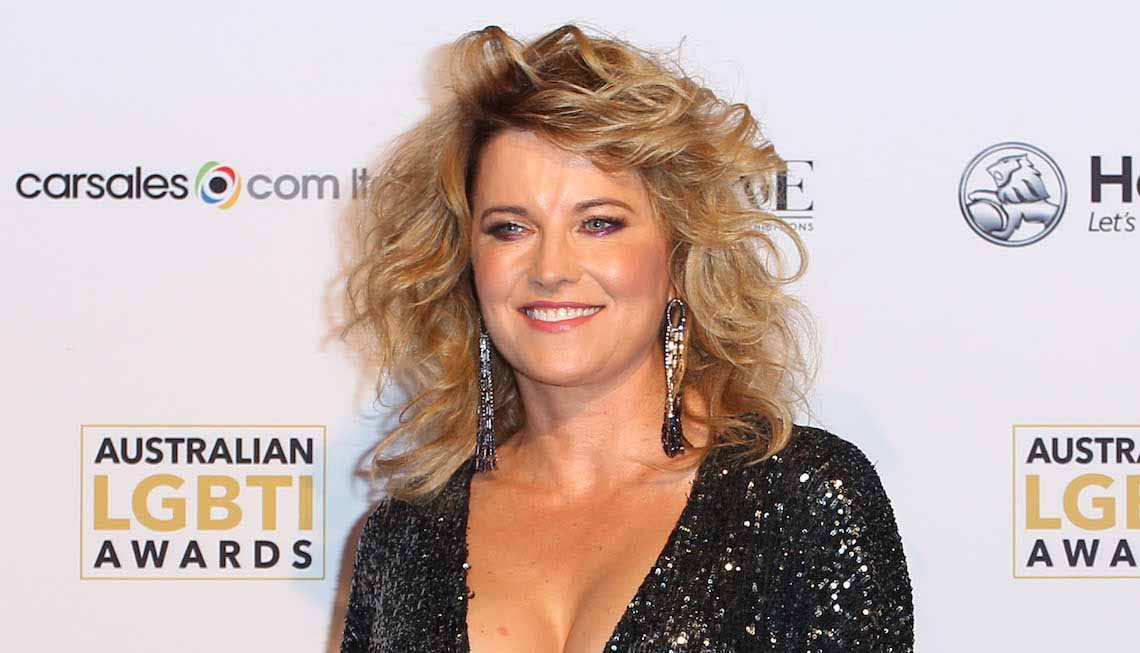 Bio
Lucille Frances 'Lucy' Ryan was born in the Auckland suburb of Mount Albert in New Zealand. She was born to her father, Frank Ryan, also Mount Albert's mayor, banker, mother, Julie Ryan, and teacher. Furthermore, she is the fifth child who has four brothers and one sister. She is currently 53 years old with Aries sun sign.
Education
Lucy Lawless suffered from bulimia as a child, but she was able to overcome the illness. She attended William Davis Centre for Actors Study in Vancouver and did her college at Marist College, Mount Albert, New Zealand. Later she got enrolled at Auckland University and studied languages.
Nationality
Lucy Lawless holds New Zealander nationality. As per her ethnicity, she is White. However, she is of Irish ancestry. She follows the Irish-Catholic as her religious views.
Physical Stats
Lucy stands 5 feet and 10 inches (1.77m/177cm) tall and weighs 64 kg (141lbs). Her body measurements are 37-25-36 inches, respectively. Moreover, she has blue eyes and dyed brown hair color complimenting her voluptuous body figure.
Personal Life
Lucy Lawless married Garth Lawless, her boyfriend, in 1988 and became pregnant when she was just nineteen years old. They married in Kalgoorlie, Western Australia, and gave birth to a daughter. Sadly, this couple separated in 1995.
Furthermore, Lucy then hitched to the Pacific Renaissance Pictures CEO, Robert G. "Rob" Tapert, on 28 March 1998. Robert is known for co-creating the television series Xena: Warrior Princess. Moreover, this couple parents two sons.
Besides, Lucy is also involved in charity works. She is a member of the board of trustees of the 'StarShip Foundation,' which provides additional equipment, support, and help to staff, patients, and families. Lucy also raised money from concerts and events, donates part of her salary in favor of the institution. Furthermore, she is also a "climate ambassador" since May 2009 for the Greenpeace "Sign On" campaign.
Social Media
Lucy Lawless is active in her social media accounts. Her Instagram account (@reallucylawless) has 255 thousand followers, and her Twitter account (@RealLucyLawless) has 311 thousand followers. Moreover, she also has an official Facebook page with 173 thousand likes and 374.9 thousand likes.
Career
Lucy started working in the entertainment industry in 1989. Moreover, she is working here to date actively and vigorously. So, let's further discuss more her movies and television series.
Film
Lucy Lawless did her debut film in 1990 named 'Within the Law' as Verity. The following year she was seen in 'The End of the Golden Weather' as Joe's Girl. Then in 1998, she appeared in an animated action-adventure film 'Hercules and Xena-The Animated Movie,' which received a mixed reception from critics. She was also featured as Punk Rock Girl in the 2002 film 'Spiderman.' Two years later, she appeared as Madame in 'Euro Trip.' Following the year, she appeared in 'Boogeyman' in 2005 'Dragonlance: Dragons of Autumn Twilight' and Justice League: The New Frontier in 2008. Likewise, her recent project in 2019 is 'Mosley,' where she voiced Bera. Lucy had the recent voice role in 'Minions: The Rise of Gru' in 2021.
Television
Lucy Lawless debuted on the small screen in the series named 'Funny Business' in 1989. Then for few years, she was seen in many series as a supporting role in 'Shark in the Park' in 1990, 'The Ray Bradbury Theater' in 1992, 'High Tide' in 1994, and many more. She has then seen in the 1995 series 'Hercules: The Legendary Journeys' where she played a man-hating Amazon named Lysia.  She again reprised her role in 1995 as Xena in the same series. This ran till 1998. Lucy received her breakthrough and came into the limelight when she played a heroic warrior woman named Xena in 'Xena: Warrior Princess' in 1995.  This series was a huge hit and achieved high ratings and cultural significance, lasting six seasons till 2001. Likewise, in 1998 she was seen in an episode of 'Saturday Night Live.'
The 2000s
After that, in the early 2000s, she was seen in several series like 'Celebrations Deathmatch' in 2000, 'Just Shoot Me' in 2001, 'Less than Perfect' in 2004, and 'Two and a Half Men' in 2005. She was also seen in an adventure drama TV series 'Tarzan' as Kathleen Clayton in seven episodes. Lucy also played as D'Anna Biers in 'Battlestar Galactica' from 2005 to 2009. She also competed as one of the celebrity singers on the Fox reality TV show 'Celebrity Duets' in 2006, finishing as the runner-up. The following year she appeared in 'Football Wives' as Tanya Austin.
The 2010s
Furthermore, she played a lead role in 'Spartacus: Blood and Sand' and in 'Spartacus: Gods of the Arena' as Lucretia in 2010 and 2011. She also appeared in an episode of 'American Dad!' as Stacy in 2011. Additionally, in the upcoming years, she was featured in many series like 'Top of the Lake' as Caroline in 2013, 'The Code' as Alex, and 'Adventure Time' as General Tarsal in 2014.
She also had a recurring role as Countess Marburg in supernatural horror television series named 'Salem,' which ram from 2015 to 2017. This series at first got mixed reviews and got positive reviews eventually. She also had the main lead in 'Ash vs. Evil Dead' as Ruby Knowby. This series also lasted till 2018, with three series receiving critical acclaim. Recently, she is seen in 'My Life is Murder as Alexa Crowe in the leading role. She was also seen in two episodes of 'Star Wars Resistance' in 2020. The same year, she also had a voice role in an episode of 'Big City Greens.'
Achievements
Lucy Lawless was honored with Saturn Award in 2010 under Best Supporting Actress on Television for her role in 'Spartacus: Blood and Sand.'
Net Worth of Lucy Lawless
Lucy Lawless has gained tremendous popularity and a huge fan base. Along with that, she is also supposed to have a decent amount of wealth. This actress primarily earns from her acting career by working in television series and movies. Her net worth as of 2021 is $18 million.