Tahiry Jose
Tahiry Jose, an American model, was born on May 5, 1979, in Harlem, New York. Daughter Lizzy Mateo belongs to the ethnicity Dominican. She grew up along with her 13 siblings. With a plus-size fit body measuring 34-24-34 and the height of 5 feet 3 inches, she has black hair and black eyes. Tahiry went to her elementary school and high school from different schools in New York City. Completing her high school, Tahiry joined the University, John Jay College of Criminal Justice, the City University of New York in midtown Manhattan.
Career
An American model, Reality Television Personality, and Socialite from New York, United States, Tahiry Jose started her career in 2011 becoming a part of the entertainment industry. She first appeared on the screen in "Video Girl" as a Video Girl. Though she has worked as a waitress, a hostess, a manager and host of other jobs in New York City with the night clubs, to sustain her livelihood, she did an amazing work in her career. Next, in 2012, Tahiry was in the thriller movie "Interludes" portraying the role of Sare.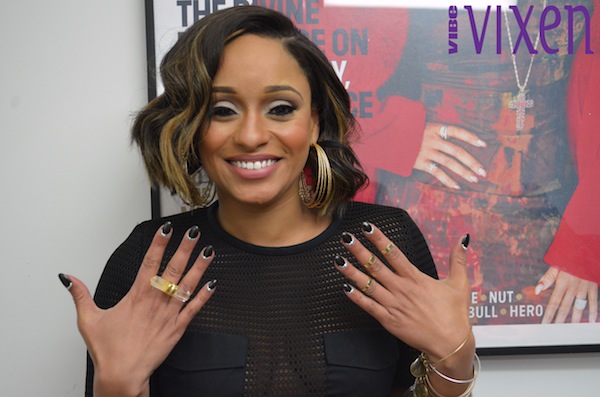 The movie had three incarcerated women who tell the story of their love life. Moving on in 2013, she appeared in the role of Rhonda and Guest in "How to Commit Fraud" and "Take No shit! With Ryan Hankley" respectively. Also, in the same year, she joined the reality TV show "Love and Hip Hop: New York". The show was about the lives of women from New York, New Jersey, and nearby areas to make it in the Hip Hop world which was aired on VH1.
More about Jose
From 2013-2014 she made her appearance in the 28th episode of the show. Besides in the same year, Tahiry was also in chat shows like "Big Morning Buzz Live", as her own. Later on, 2015, she also got the role of Sare in "Beautiful Destroyer". Recently, she had played the role in "KOPC Origins Part 1" as Yolanda Lopez. She was also part of the movie "La Maquina". Unfortunately, the "Love & Hip-Hop New York" star, Jose in May 2017 was arrested after the celebration of her birthday went wrong. Tahiry got into a fight defending herself from getting a hit. She also hit a woman who was living in her home for ten days. Due to this fight, she was charged for assaulting the woman.
Tahiry also got involved with Joe Budden, whom she met in a show "Love Hip Hop Show". She was also on his music video "Pump it Up" before they broke up. There is no confirmation about her relationship. But, she is with LeSean McCoy "Shady" most of the time, who is a US-based NFL Player.