Who is Tommy Lee Jones?
Tommy Lee Jones is a well-known actor, director, and screenwriter. He owes his success to his difficult childhood, which according to him made him a stronger and better human being. He landed his debut film role in the romance drama film 'Love Story.' He is also known for his brilliant performance in movies like 'The Fugitive,' 'Men in Black,' 'No Country for Old Men,' and 'Lincoln.'  Apart from acting, he has also directed a number of films, including 'The Good Old Boys' and 'The Three Burials of Melquiades Estrada.' Talking more about his personal life, he is an avid 'San Antonio Spurs' fan and wholehearted supporter of the 'Polo Training Foundation.'
| Quick Info | |
| --- | --- |
| Full Name | Tommy Lee Jones |
| Birth Date | 15 September 1946 |
| Birth Place | San Saba, Texas, USA |
| Father | Clyde C. Jones |
| Mother | Lucille Marie |
| Horoscope | Virgo |
| Religion | Christianity |
| Height | 6 feet (1.83m/183cm) |
| Weight | 67 kgs |
| Descent | Cherokee |
| Wife | Dawn Laurel |
| Net Worth | $85 million |
Bio
Tommy Lee Jones was born on 15 September 1946 in San Saba, Texas, USA. He was the only child of Clyde C. Jones who was an oil field worker and Lucille Marie who was an entrepreneur, police officer, and teacher who was raised in Midland, Texas. His parents were married and divorced twice; as he later revealed in interviews. Jones had a difficult adolescence, enduring a good deal of physical abuse by the hands of his father. He is currently a 73 years old man with Virgo sun sign.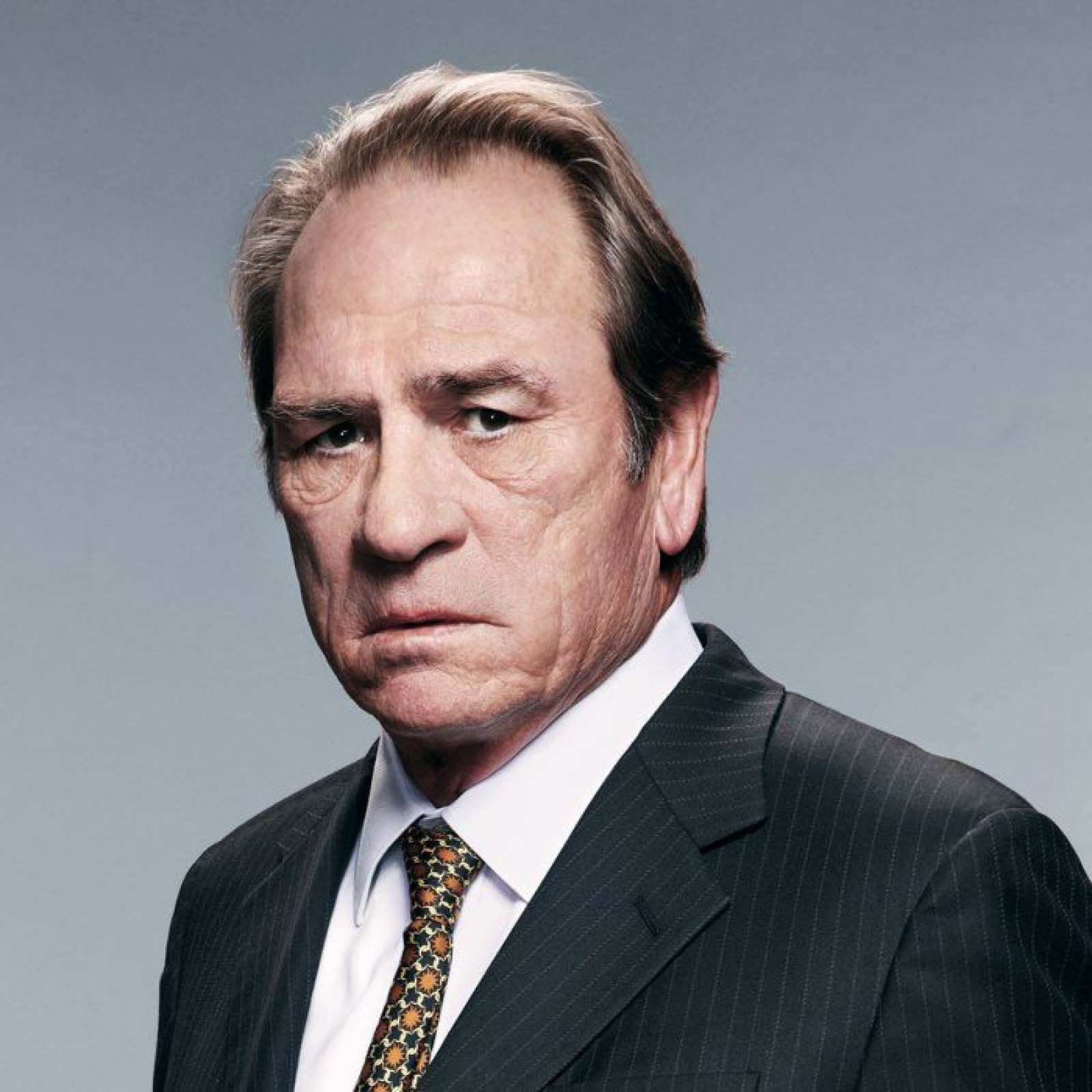 Nationality and Physical Stats
Tommy Lee Jones holds an American nationality. He follows Christianity as his religion. He has pair of brown colored eyes. Besides this, he stands 6 feet (1.83m/183cm) tall and weighs around 67 kgs. He is a part of Cherokee descent.
 Education/Early Life
Tommy Lee Jones studied at 'Robert E. Lee High School' and moved to Dallas and graduated from 'St. Mark's School of Texas' in 1965, which he attended on a scholarship. During his school years, he participated in a number of school dramas and productions.
Likewise, he attended 'Harvard University' on a need-based scholarship. He was the roommate of future Vice President Al Gore. Jones graduated with a Bachelor of Arts in English in 1969; his senior thesis was on "the mechanics of Catholicism" in the works of Flannery O'Connor. Similarly, he became an all-Ivy offensive guard on the football team too.
Personal Life
Tommy Lee Jones is a championship polo player. He also supports the 'San Antonia Spurs' team. He is a dedicated horseman owning a 3,000-acre ranch in his birthplace of San Saba, located 150 miles from San Antonio.
Moreover, this famous Hollywood actor has married thrice. He married actress/writer Katherine Lardner in the early 1970s, and they divorced after seven years. He then married his second wife Kimberlea Cloughley. They married in 1981 and had two children, Austin and Victoria, before divorcing in 1996. On 19 March 2001, Jones married his longtime girlfriend, photographer Dawn Laurel.
 Social
Tommy Lee Jones is not active on social media like Facebook, Instagram, and Twitter.
 Career
The 1960s–1980
Jones moved to New York City with the dream of becoming an actor. He made his Broadway debut in 1969 with 'A Patriot for Me'. The following year, he landed his first film role in 'Love Story.' In addition to his stage work, Jones had a regular role as Dr. Mark Toland on the ABC daytime soap opera 'One Life to Live' from 1971 to 1975. He also acted in the Broadway production of 'Four on a Garden' alongside Sid Caesar and Carol Channing in 1971. Frustrated with the decreasing opportunities on Broadway, Jones moved to Hollywood in 1975. He was featured in his first lead role in 'Jackson County Jail' in 1976. The following year, he played 'Corporal Johnny Vohden' in 'Rolling Thunder.' He was lauded for his acting skills and started getting bigger roles.
1980–2006
In 1981, he starred in 'Back Roads' along with Sally Fields. Two years later, he was presented with an important award for his performance as 'Gary Gilmore' in 'The Executioner's Song'. In 1983, he starred in a pirate adventure 'Nate and Hayes', playing the heavily-bearded pirate Captain Bully Hayes. Similarly, in 1989, he was nominated for a prestigious award for his role as Woodrow F. Call in the mini-series 'Lonesome Dove,' which was based on a best-selling book of the same name by Larry McMurtry.
Jones gained his fame when he landed one of the most important roles of his career in the blockbuster film 'The Fugitive' in 1993 where he co-starred with Harrison Ford. His performance as Deputy U.S. Marshal Samuel Gerard in The Fugitive received broad acclaim and an Academy Award for Best Supporting Actor and a sequel. Throughout the 1990s, he starred in several hit movies, including 'Men in Black,' 'JFK,' and 'Batman Forever' alongside casts like Jim Carrey, Debi Mazar, Nicole Kidman, and others. Moreover, in 2000 he co-starred with Clint Eastwood in 'Space Cowboys' where he played the role of a retired pilot on a space rescue mission.
In the following year, he directed 'The Three Burials of Melquiades Estrada,' the first of his directorial ventures. The film was showcased at the 'Cannes Film Festival'. He has also appeared in a number of 'Suntory' advertisements.
2007-Present
Jones' diminished film career came back when he performed in 'No Country for Old Men' and 'In the Valley of Elah' in 2007. Similarly, he was cast in the drama film 'The Company Men' along with Ben Affleck in 2010 which was premiered at the 'Sundance Film Festival.' He also landed an important role in 'Captain America: The First Avenger' in 2011. The following year was a very important year for Jones. His role as Agent' in 'Men in Black 3' got critically-acclaimed.
In his directional field, he directed his second major film in 2014 titled 'The Homesman,' starring Hilary Swank and Meryl Streep. In the film, he also played George Briggs. The movie competed for the prestigious 'Palme d'Or' at the 'Cannes Film Festival.' Similarly, in his acting field in 2016 he was part of two high profile action thrillers 'Jason Bourne' And 'Mechanic: Resurrection'. Both of these films did well at the box-office.
More
In the late-2010s, he was cast in movies like 'Shock and Awe' and 'Just Getting Started' in 2017, 'Ad Astra' in 2019. Likewise, in 2019, he was cast to play 'Jimmy Cleats' in April Mullen's thriller film 'Wander'.  In 2020, he's cast in 'The Comeback Trail'.
Achievements
Tommy Lee Jones has won the 'Primetime Emmy Award' for 'Outstanding Lead Actor- Miniseries or a Movie' for 'The Executioner's Song' in 1983. Also, in 1994, he received the Academy Award and Golden Globe Award for Best Supporting Actor for 'The Fugitive'.
Net Worth
Tommy Lee Jones is famously known for his acting among the audiences all around the world. Apart from name and fame, he has succeeded in accumulating a handsome amount of wealth. As of 2020, he has an estimated net worth of around $85 million.