Who is Jim Belushi?
Jim Belushi is an American actor, comedian, and voice actor actively involved in this entertainment field since 1997. He is also the younger brother of famous comic actor John Belushi. Before appearing in films and television, he made his acting career from stage plays. He is playing posting comedy genre characters in different television series like 'Aaahh!!! Real Monsters,' 'Show Me a Hero,' and films like 'Salvador,' 'Curly Sue,' and 'The Ghost Writer.' Besides his acting career, he is also a spokesman who speaks for various causes and campaigns.
Quick Info
Full Name
Jim Adam Belushi
Profession
Actor, Comedian, Voice actor
Birth Date
June 15, 1954
Birth Place
Chicago, Illinois, U.S.
Star Sign
Gemini
Parents
Father: Adam Anastos Belushi
Mother: Agnes Demetri Samaras
Siblings
John, Billy, and Marian
Wife
Sandra Davenport (divorced)
Marjorie Bransfield (divorced)
Jennifer Sloan

Kids
Robert James, Jamison and Jared
Net Worth
$50 million
Nationality
American
Religion
Orthodox Christian
Height
5 feet and 11 inches (180cm/1.80m)
Weight
90 kg (200lbs)
Hair Color
Black
Eye Color
Brown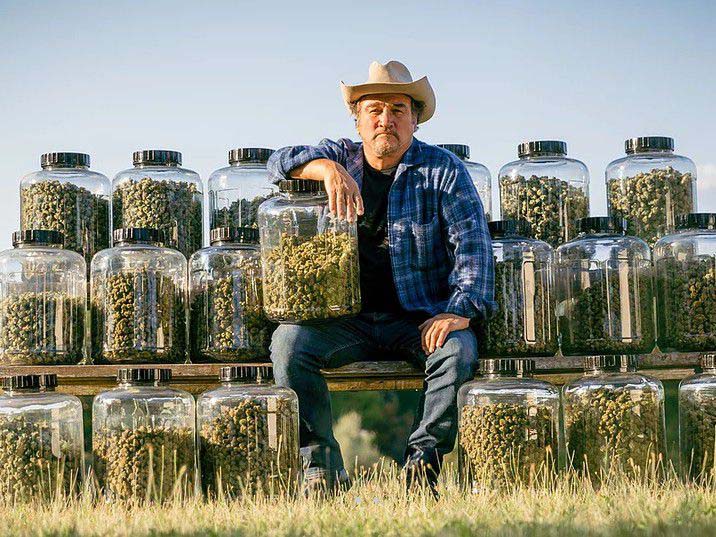 Bio
Jim Adam Belushi was born on June 15, 1954, in Chicago, Illinois, U.S. He was born to father Adam Anastos Belushi and to mother, Agnes Demetri Samaras. Both of his parents were Albanian immigrants. He grew alongside two brothers and a sister John, Billy, and Marian. He is currently 66 years old with a Gemini star sign.
Nationality and Physical Stats
Jim Belushi holds an American nationality. He follows Orthodox Christian as his religion. Besides, he has an average body type. He stands 5 feet and 11 inches (180cm/1.80m) tall and weighs 90 kg (200lbs). He has a pair of black hair and light brown-colored eyes.
Early Life/ Education 
Jim Belushi attended Wheaton Central High School and did his college at College of DuPage. He then enrolled at Southern Illinois University and graduated with a degree in Speech and Theater Arts. Jim attended school plays and realized to pursue a career in acting.
Career
Jim Belushi Films
Jim Belushi landed his debut film in an uncredited role in 'The Fury' in 1978. He then landed different roles in various movies till 1990 like 'The Man with One Red Shoe,' 'Little Shop of Horrors,' 'Jumpin' Jack Flash,' 'K-9,' 'Homer and Eddie,' 'Masters of Menace' and many more.
In 1988 he played an action film 'Red Heat' with Arnold Schwarzenegger, which received positive and mixed reviews but gained a commercial hit. Likewise, he was seen as Principal Rick Latimer in the 1981 science fiction film 'Abraxas, Guardian of the Universe' and in the comedy film 'Canadian Bacon' as Charles Jackal in 1995. The same year, he has also lent his voice in the American-Irish animated film 'The Pebble and the Penguin' as Rocko. He also played a major role in 'K-911' cop action-comedy film, direct to video film.
Similarly, from 2001 he often played as a voice actor and lent his voice to many characters like the 2004 film 'DysEnchanted,' 'Hoodwinked!' in 2005, 'The Wild' in 2006, 'Farce of the Penguins' in 2007, 'Scooby-Doo! And the Goblin King' and 'Snow Buddies' in 2008. He also starred in the 2010 thriller film 'The Ghost Writer, ' based on the novel. He's another big voice role in the 2013 animated film 'Legends of Oz: Dorothy's Return,' where he voiced for Lion. He last made his appearance in movies in 2016 and 2017 like 'The Whole Truth,' 'The Hollow Point,' 'Sollers Point,' 'Wonder Wheel' etc.
Television
In a 1978 sitcom named 'Who's Watching the Kids?' Jim Belushi debuted on television and appeared in eleven episodes. The next year, he starred in nine episodes of 'Working Stiffs' as Ernie O'Rourke. He was then featured in 'Laverne & Shirley' in 1982 as Wheezer in one episode. From 1983 to 1985, he appeared in the late-night musical comedy show 'Saturday Night Live' in various characters like Hank Rippy, Man on the Street, Jesse Donnelly, That White Guy, and many more. This show was very successful, and he was also one of the writers of this show.
Meanwhile, in 1984 he appeared in two television films named 'The Best Legs in the Eighth Grade' and 'The Birthday Boy.' He then starred in the 1993 miniseries 'Wild Palms' as Harry Wyckoff in five episodes and in 'The Building' as Billy Shoe. He also appeared in 1994 and 1995 television films: 'Royce,' 'Parallel Lives,' and 'Sahara.' The same time, he also voiced for Simon the Monster Hunter in eight episodes of the animated sitcom 'Aaahh!!! Real Monsters.'
He then mostly played as a voice actor in television series also. Some of them were 'Pinky and the Brain,' 'The Twisted Tales of Felix the Cat' and 'Gargoyles' in 1995, 'The Tick,' 'KaBlam!' 'Mighty Ducks' and many more in 1996, 'Dog's Best Friend' and 'The Larry Sanders Show' in 1997, 'What's New, Scooby-Doo?' in 2002, 'Fatherhood' in 2005 and many more over the upcoming years. Additionally, in 2010 he appeared in eighteen episodes of 'The Defenders' as Nick Morelli. He starred as Marshall Stoval in 'Urban Cowboy,' and in 2017, he appeared as Bradley Mitchum in six episodes of 'Twin Peaks.'
More
Apart from films and television, Jim Belushi has also lent his voice to the video games like '9: The Last Resort' as Salty in 1996 and 'Goosebumps: Attack of the Mutant' the masked mutant in 1998.
Achievements
Jim Belushi and his cast of 'Saturday Night Live' have been nominated for Primetime Emmy Awards in 1984. He is also the winner of the Malaga International Week of Fantastic Cinema Award in 1998 under the category Best Actor for his work in 'Retroactive.'
Personal Life 
Jim Belushi has been married three times until today. He first married Sandra Davenport in 1980 and had a son named Robert James. This couple separated in 1988. He then married Marjorie Bransfield in 1990 but again ended their marriage after two years, in1992. Finally, he married Jennifer Sloan in 1998. This couple was blessed with two kids named Jamison and Jared.
Social
Jim Belushi has active social media accounts. His Instagram has 176 thousand followers, and his Twitter account has 67.4 thousand followers. Likewise, Jim does not have a verified Facebook page.
Net Worth
Jim Belushi is an outstanding and actor and comedian who has gained a massive amount of popularity and money. He has an estimated net worth of about $50 million, as of 2020.
Others