Who is Paul Bettany?
Paul Bettany is an actor who rose to fame after his performance in the British movie 'Gangster No. 1' in 2000. He is well recognized for his voice role as Jarvis in the Marvel Cinematic Universe movies like 'Iron Man,' 'The Avengers,' 'Captain America: Civil War', and 'Avengers: Infinity War.' He involved in the entertainment industry from an early age as his parents also worked in this industry. He was profoundly shaking from his brother's death, Paul. Struggling for several years, he finally managed to build a successful career as an actor.
Quick Info
Celebrated Name
Paul Bettany
Profession
Actor
Birth Date
May 27, 1971
Birth Place
Shepherd's Bush, West London
Star Sign
Gemini
Parents
Father: Thane Bettany
Mother: Anne Bettany
Wife
Jennifer Connelly
Kids
Agnes, Stellan
Net Worth
$30 million
Nationality
American, British
Height
6 feet and 3 inches (1.92m/192cm)
Weight
90 kg (198lbs)
Eye Color
Blue
Hair Color
Blonde
Bio
Paul was born on May 27, 1971, in Shepherd's Bush, West London. He was born to father Thane, who was also an actor, drama teacher, and dancer and to mother Anne, who was a stage singer, stage manager, and theatre teacher. Besides, he also had a brother who died when he was eight years old. He is currently 49 years old with a Gemini zodiac sign.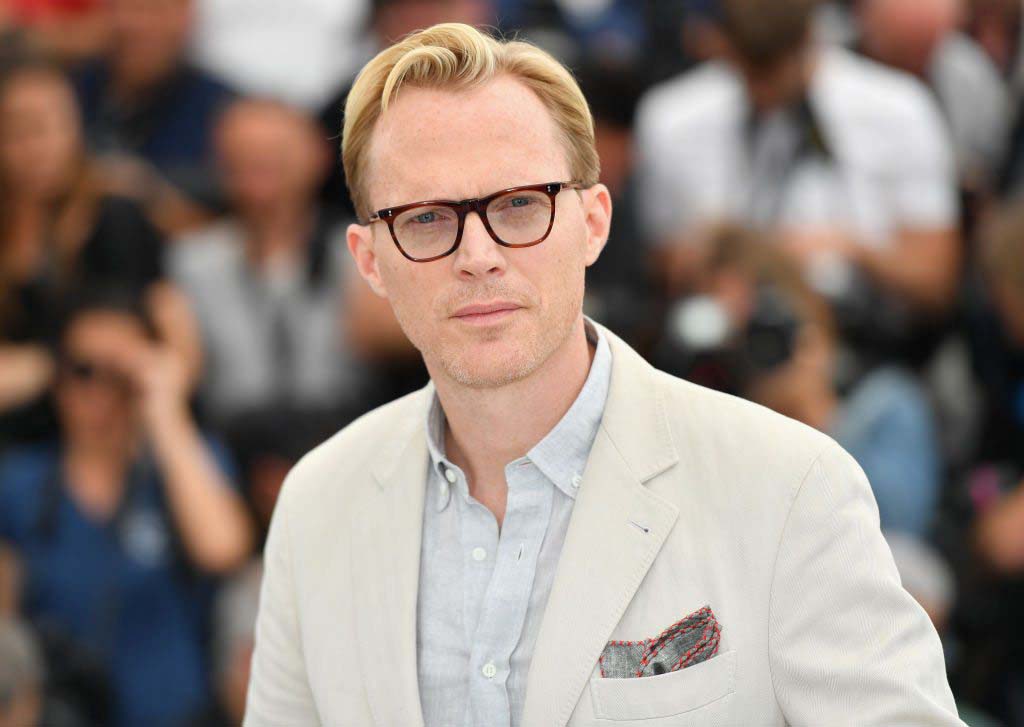 Nationality and Physical Stats
Paul Bettany holds American and British nationality. Though he was born Roman Catholic, he later became an atheist. Besides this, he stands 6 feet and 3 inches (1.92m/192cm) tall and weighs 90 kg (198lbs). He has a pair of blue colored eyes with blonde hair color.
Early Life/ Education of Paul Bettany
Paul Bettany attended Methodist and Church of England congregations. He lost his brother when he was sixteen years old. From this incident, he was totally disturbed, so he dropped out of his school and lived alone in a small flat and began performing on London streets for money. He again became emotionally weak after his parents divorced. After he knew his interest in acting, he then attended the Drama Centre in London and studied acting.
Career
Television
Paul Bettany started his acting career working from the stage. His first stage performance is in the play 'An Inspector Calls', playing the part of Eric Birling. He also played in Royal Shakespeare Company's productions of 'Romeo and Juliet,' 'Richard III,' and 'Julius Caesar.' Likewise, from 1994 to 1996, he played in the T.V. dramas like 'Wycliffe' as Ian and 'The Bill' as Jake Connolly. Likewise, in 1997 and 1998, he appeared in Television movie 'Sharpe's waterloo' as Prince William of Orange and in 'Coming Home' as Edward Carey-Lewis, respectively. He was also featured in miniseries' Killer Net' in 1998, and 'Every Woman Knows a Secret' in 1999.  His recent television movies and miniseries are 'Manhunt: Unabomber' as Ted in 2017 and 'Wanda Vision,' which is related to Disney and is working on post-production in 2020.
Films
Paul made his big-screen debut in 1997 in the British-Japanese drama film 'Bent,' where he portrayed the role of Captain. Similarly, after his debut, he also did 'The Lang Girls' film in 1998 as Philip.  In 2000, he got a lead role in the flick 'Gangster No.1'. This movie brought him in the limelight, and the next year, he starred as Geoffrey Chaucer in the medieval adventure-comedy flick 'A Knight's Tale.' He also appeared as Charles Herman in 'A Beautiful Mind,' in the same year. Then, in 2002 he performed as Rickie in a drama film 'The Heart of Me,' which shows the story of a women's sultry affair with her sister's husband.
Likewise, he featured in the various movies of 2003, including 'Master and Commander: The Far Side of the World,' 'Dogville,' and The Reckoning. In 2008, he voiced over in American superhero film based on the Marvel Comics titled 'Iron Man' as J.A.R.V.I.S. This film changed his acting career, and he got chance to play in the films 'The Secret Life of Bees' and 'Inkheart' as an important character the same year.
Furthermore, he featured in the 2010 film 'The Tourist' where he shared his screen with famous actors Angelina Jolie and Johnny Depp. He also played 'Legion' as Michael the same year. Both movies were moderate hits. He again reprised his voice role in Iron Man 2. Moreover in 2012, 2013, 2015, 2016 and 2018, he reprised his voice role as J.A.R.V.I.S. in various films of Marvel Cinematic Universe titled 'The Avengers,' 'The Iron Man 3,' 'Avengers: Age of Ultron,' 'Captain America: Civil War' and 'Avengers: Infinity War' respectively. He also acted as Vision in Avengers: Age of Ultron, Captain America: Civil War, and Avengers: Infinity War. All Marvel Cinematic movies were a super hit, which had a huge commercial success and made Paul famous worldwide. He had his recent appearance in 2020 as the lead role Frank Bledsoe in a comedy-drama film in 'Uncle Frank.'
Achievements
Paul Bettany has won London Film Critics Circle Award for Supporting Actor of the Year in 2001 and also won London Film Critics Circle Award for British Actor of the Year in 2003. Likewise, in 2004 he has won Jordan Award for Best Actor for his performance in 'Wimbledon,' and in 2006, he was awarded Glamour Awards Man of the Year.
Personal Life of Paul Bettany
Paul Bettany had a love relationship with Emily Mortimer, who is also an actress. Later, he married American actress Jennifer Connelly who was his childhood crush on January 1, 2003. Moreover, the couple has two children together; daughter Agnes and son Stellan.
Social
Paul Bettany is actively using his social media accounts. His Instagram handle (@paulbettany) has 1.2 million followers, and his Twitter handle (@Paul_Bettany) has 491.9 thousand followers. Similarly, his official Facebook page has 114.4 thousand likes and 123.6 thousand followers.
Net Worth
Paul Bettany earns from his acting career. His net worth is approximately $30 million, as of 2020.