Shane West is an American actor cum punk musician who gained popularity after portraying in the weepy romantic teen drama 'A Walk to Remember' as Landon Carter. He had an inherent interest in music and the performing arts. Moreover, he believed he would become a musician in his childhood age. However, his passion for acting started when he was in his teens.
This actor relocated to Los Angeles with the dream of becoming an actor, but life was not kind to him initially. He struggled hard to find work and earn his livelihood. Before working in television and films, he started his career acting in theatre. His stage debut was 'The Cider House Rules,' which led him to an offer to star in the television series 'Once and Again.' After his praised performance, he was able to grab the opportunity in different roles.
Quick Info
Full Name
Shane West
Birth Date
June 10, 1978
Birth Place
Baton Rouge, Louisiana, United States
Mother
Leah Catherine
Father
Don Snaith
Sister
Simone Snaith
Marli Ann Snaith
Zodiac
Gemini
Height
5 feet 11¾ inches (1.82 m/182cm
Weight
81 kg (178lbs)
Eyes
Green
Hair
Dark Brown
Net Worth
$3 million
Where was Shane West born?
Shane West was born on June 10, 1978, in Baton Rouge, Louisiana, United States. He was taken to Leah Catherine and Don Snaith. His father owned a drug store, while his mother is a lawyer. Both his parents were deeply interested in music and had their own punk band.
He has two younger sisters, Simone Snaith, Marli Ann Snaith.  Sadly, his is parents divorced in 1982 when he was four years old. He is currently 42 years old with a Gemini sun sign. Shane holds an American nationality.
What is Shane's body measurement?
Shane has an athletic body type. He stands 5 feet 11¾ inches (1.82 m/182cm) tall and weighs 81 kg (178lbs). Besides, he has a pair of green-colored eyes and dark brown hair color.
Where did West receive his education?
Shane West loved music and acting from an early age, and his favorite musicians were Elvis Costello, The Jam, Blondie, and The Kinks. When he was fifteen or sixteen, West moved to Los Angeles to pursue an acting career. He struggled for two years and lived at his manager's house before making his acting debut in 1995, appearing in the CBS drama Picket Fences in season 4, episode 6.
Is Shane West socially active?
Shane West has been an active user of his social media accounts. His Instagram account (@theshanewest) has 478 thousand followers, and his Twitter handle (@shanewest) has 232 thousand followers. Likewise, his official Facebook page also has 172 thousand likes and 168 thousand followers.
Who is Shane West's wife?
Shane West is a sports enthusiast and avid supporter of the New Orleans Saints and LSU Tigers Football Team. In 2019, West lent his voice to some of the team's pre-season videos.
Talking about his love life, he is not married yet. However, he has been linked to several beautiful women like Rachel Lee Cook, Jenna Dewan-Tatum, and Maggie Q. Recently, he broke up with Jessica Lee Buchana in 2019.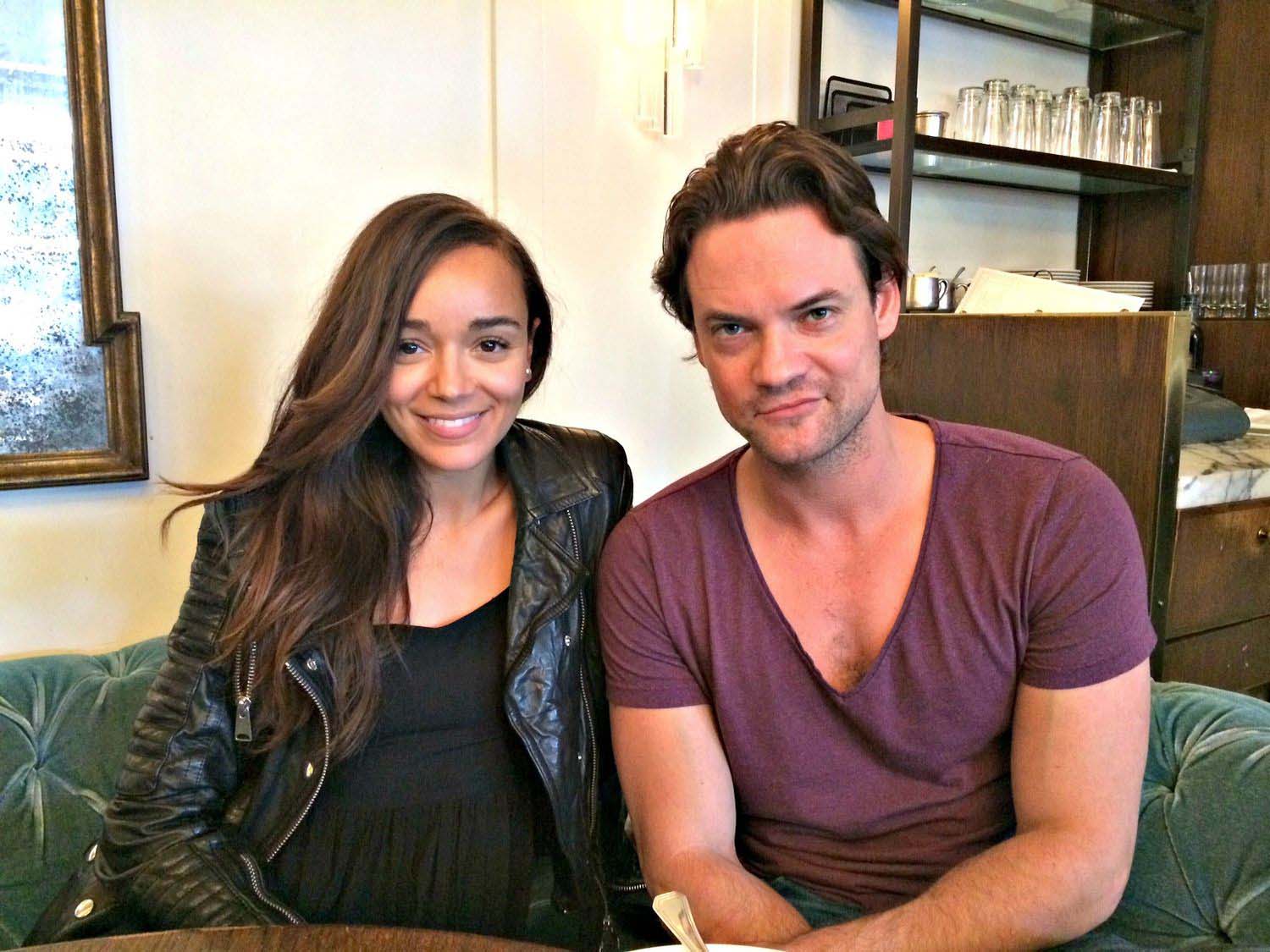 How did Shane West begin his career?
Early career-2002
Shane West initially struggled a lot to find his roles. Later he appeared in an episode of the CBS drama 'Picket Fences' titled 'Heart of Saturday Night' in 1995. The same year, he also voiced Doug's character in the television series 'California Dreams.' He made his stage debut in the six-hour production of John Irving's 'The Cider House Rules' as Mark Tapper in 1998.
West also guest-starred in the television series 'Buffy the Vampire Slayer' in the same year. However, he got his breakthrough when he played 'Once and Again' as Eli Sammler in the ABC family drama in 1999. This role earned him the tag of a teen heartthrob and also won him accolades for portraying a wide range of emotions through his character. Likewise, the same year he made his feature film debut in the comedy-drama 'Liberty Heights.' The story was about a Jewish family and is a semi-autobiographical account of the director's life, Barry Levinson.
In 2000, he played in the teen comedy 'Whatever It Takes' as Ryan Woodman, which also starred James Franco. The story is about two high school boys who try to help each other win the hearts of the girls they love. Similarly, in the same year, he appeared in the teen romance film 'A Walk to Remember' alongside Mandy Moore. This was based on the novel of the same name by Nicholas Sparks. He plays a high school student who falls in love with a terminally ill girl and helps her find happiness during her last days. This film acclaims enormous positive reviews and led him to win many awards and nominations.
2003-Present
Shane West, in 2003 played in the superhero film 'The League of Extraordinary Gentlemen' as Tom Sawyer. It was a huge commercial hit. Similarly, in 2007 he played a biographical film 'What We Do Is Secret' where he portrayed Darby Crash, the singer of the Los Angeles punk rock band, the Germs. The film tells the story of how the band members met and formed the band. Finally, in 2009 he was featured in the science fiction action thriller 'Echelon Conspiracy' alongside Edward Burns and Ving Rhames. He plays the role of a computer engineer who gets mobile phones and starts receiving strange text messages.
Furthermore, his versatility in acting made him do a horror thriller movie named 'The Presence' in which an apparition stalks a woman who travels to an isolated cabin. It is a romantic horror where the ghost grows more obsessive over the woman when her human lover arrives. From 2010 to 2013, he played in the television series 'Nikita' based on the life of a woman who escaped from a secret government-funded organization. He was much appreciated for his performance.
More
His recent movies include 'Here Alone' in 2016, 'Awakening the Zodiac in 2017', and 'Gossamer Folds' in 2019. Moreover, he is currently filming 'The Chariot.' Apart from acting, he was also interested in singing. He was the lead singer of the punk rock band 'Jonny Was' for several years. In addition, he also plays with the band, The Germs often, touring with them from time to time.
What are Shane's achievements?
Shane West has been awarded Teen Choice Awards: Film-Choice Chemistry for 'A Walk to Remember' in 2002 and TV-Choice Actor, Action for 'Nikita' in 2011.
What is the net worth of Shane West?
Shane West is living a luxurious life. He is a famous actor and has earned a lot of money as well as fame. His current net worth is estimated to be $3 million.