Justin Scott Hartley is an American actor. He is best known for his television roles, including Fox Crane on the NBC daytime soap opera "Passion" from 2002 to 2006. Also, the actor is widely known as Oliver Queen/ Green Arrow on The CW television series "Smallville" from 2006 to 2011 and even as Adam Newman on the CBS daytime soap opera "The Young and the Restless" from 2014 to 2016
Moreover, Justin has also earned him an Emmy nomination. He also appeared in the recurring role in the third season of the television series "Revenge" as Patrick Osbourne.
Quick Info
Full Info
Justin Scott Hartley
Profession
Actor
Birth Date
January 29, 1977
Birth Place
Knoxville, Illinois, US
Star Sign
Aquarius
Parents
Father: Mark Hartley
Mother: Jackie Hartley
Brother
Nathan
Sisters
Magan and Gabriela
Wife
Lindsay Korman (divorced)
Chrishell Stause (divorced)
Kids
1
Net Worth
$7 million
Nationality
American
Ethnicity
White
Height
6 feet 2.5 inches (1.89 m)
Weight
94 kg (207 lbs)
Hair Color
Blonde
Eye Color
Dark Brown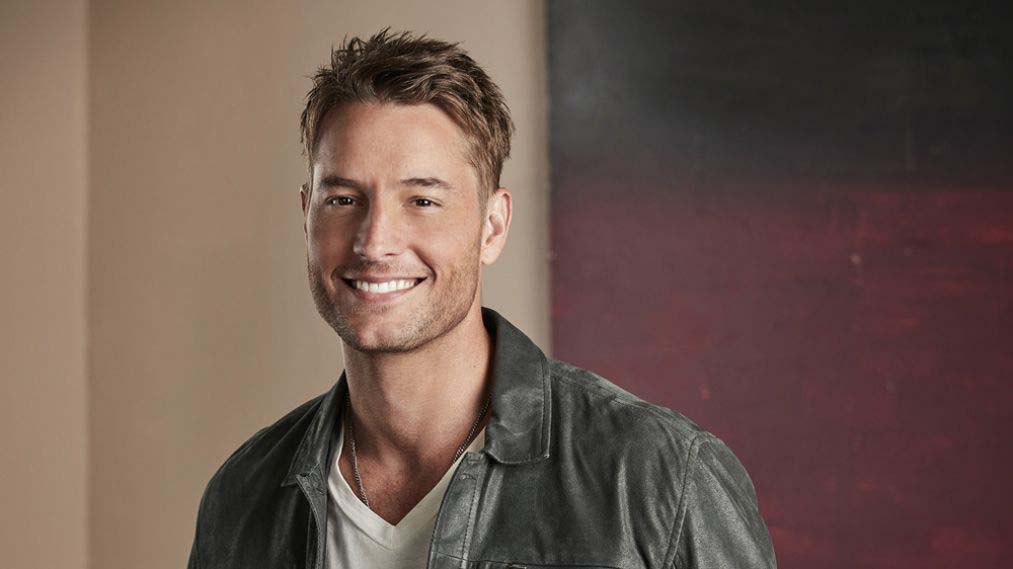 Bio
Justin was born on January 29, 1977, in Knoxville, Illinois, United States. Presently, he is 43 years old. He is a son to his father, Mark Hartley, and to his mother, Jackie Hartley. Besides, he has a brother named Nathan and two sisters named Magan and Gabriela. He was raised in the Chicago suburb of Orland Park. Justin is American by nationality and is of the white race.
Education
Hartley had attended Carl Sandburg High School. After graduating, he enrolled in Southern Illinois University Carbondale and participated at the University of Illinois at Chicago, where he majored in history and theatre.
Physical Statistics
Justin stands at 6 feet 2.5 inches (1.89 m) and weighs about 94 kg (207 lbs).  Additionally, his hair color is blonde, and his eye color is dark brown.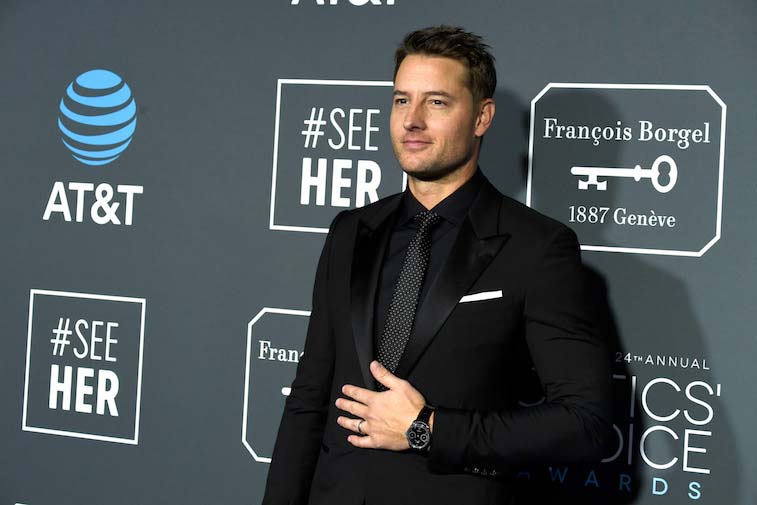 Career
In 2002, Justin started his acting career by appearing in Fox Crane on the NBC daytime soap opera "Passion" and appeared till 2006. The same year, he also starred in the role of Aquaman in a television pilot for The CW titled "Aquaman." Later that year, he also appeared in the seven-episode run as billionaire Oliver Green in the CW series "Smallville." Again in 2008, he returned to "Smallville" as a regular cast member. Eventually, in 2010, he co-wrote the episode "Sacrifice" and directed "Dominion" in 2011. However, in 2008, he also starred in the film "Red Canyon" as Tom.
Hartley started starring in The CW comedy-drama "Emily Owens, M.D." after "Smallville." Then, he guest-starred on "Chuck, Castle, and Hart of Dixie" and did a recurring role as Patrick Osbourne in the ABC primetime soap opera "Revenge" from 2013 to 2014. Subsequently, in 2014, he also landed the lead role as Tim in the ABC comedy pilot "Damaged Goods," but the show never picked up to series. The same year, he again starred in a recurring role in the second season of the ABC drama series "Mistresses" as a plastic surgeon. After that, the actor continued his success and went on to take over the role of Adam Newman on the CBS daytime soap opera "The Young and the Restless."
However, in 2015, it was put out that the actor had been cast to land a regular series role on the NBC drama series, This Is Us. In addition, he had a co-starring role in the comedy film "A Bad Moms Christmas" in 2017.
Personal Life 
Hartley started dating his "Passions" co-star Lindsay Korman in 2016. Eventually, after six months, the couple engaged on November 13, 2003, and married in a small ceremony on May 1, 2004. The same year on July 3, Korman gave birth to their daughter. It was announced on May 6m, 2012, that Korman filed for divorce after eight years of marriage, citing "irreconcilable differences" in the Los Angeles Country Superior Court. However, the couple remained on amicable terms and shared joint custody of their daughter.
Hartley started dating actress Chrishell Stause in January 2014. The couple announced their engagement in July 2016 and eventually married on October 28, 2017. The couple resides in Vally Glen, Los Angeles. Hartley filed for divorce, citing "irreconcilable differences" in November 2019, and filed for dissolution of the marriage in December 2019.
Awards
Harley has worked in the entertainment industry since 2002 and has contributed to many films and series. He has received nominations for numerous awards and has won two of them. Justine is also the recipient of Screen Actors Guild Awards in Outstanding Performance by an Ensemble in a Drama Series for his role in "This Is Us" in 2018 and 2019.
Social Media
Justin has an active Instagram account as @justinhartley with 1.9 million followers and a Twitter account as @justinhartley with 405.6k followers. She also owns a Facebook account as @justinhartley with 653,823 likes and 1,289,849 followers.
Net Worth of Justin Hartley
Harley is living a luxurious life. He is a famous actor who has earned a lot of money as well as fame. Justin Hartley currently has about $7 million approximately.