Sofia Pernas is a well-known name in the entertainment industry. She has gained a reputation from her brilliant acting skills. Debuting as an actress in 2009 from the TV series "The Immortal Voyage of Captain Drake," Sofia has appeared in numerous films and TV shows.
After featuring in a TV soap opera, she gained attention, "The Young and the Restless" in 2015, as Marisa Sierras. Presently, she plays a lead role, Lexi Vaziri, in the drama television series "Blood & Treasure." 30-year-old Pernas has been in the entertainment industry since 2009.
| Quick Info | |
| --- | --- |
| Celebrated Name | Sofia Pernas |
| Profession | Actress |
| Birth Date | July 31, 1989 |
| Birth Place | Fes, Morocco, North Africa |
| Star Sign | Leo |
| Nationality | American and Morocco |
| Ethnicity | Moroccan-Galician |
| Net Worth | $2 million |
| Height | 5 feet 7 inches (1.68 m) |
| Weight | 63 kg |
| Body Measurements | 36-25-36 inches |
| Eye Color | Brown |
| Hair Color | Brown |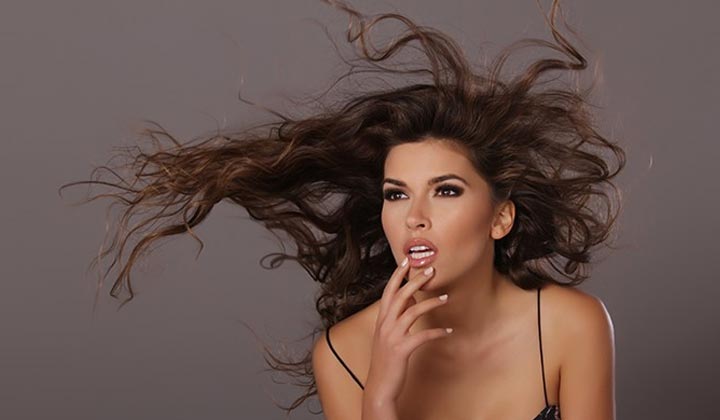 Where was Sofia Pernas born?
Sofia was born on July 31 of 1989, in Fes, Morocco, North Africa. She has the star sign of Leo. However, when she was five years old, she moved to the United States and her parents. So, Sofia was raised in Orange County, California, US. Sofia has not revealed her personal life, including her parent's name. Besides, it is known that her mother is from Morocco, and her father is from Spain.
Where did Sofia receive her education?
Talking about her educational qualifications, details about her career is not revealed. However, she studied taking journalism as her primary career.
What are Sofia Pernas' distinctive features?
Sofia holds dual nationalities, American and Morocco. As per her ethnicity, she is mixed with Moroccan-Galician. About her religious background and religious views, it is unknown.
Besides, standing at the height of 5 feet 7 inches (1.68 m) and weighing about 63 kg, the actress has maintained her body fit and healthy. Likewise, along with the body measurement of 36-25-36 inches, Sofia has kept her body in a perfect hourglass shape. Additionally, her brown eye color, and brown hair color, make her look more adorable.
How did Sofia Pernas begin her career as an actress?
Sofia Pernas started her professional career as an actress back in 2009, starring in a TV film, "The Immortal Voyage of Captain Drake," in the role of Isabella Drake. Then in 2011, she appeared in the fantasy film "Age of the Dragons" as Rachel, an adopted daughter of Ishmael and Ahab. In the same year, the actress played an action police procedural TV series, "NCIS," and an action crime drama TV series, "Leverage," as Marine First Lieutenant Gabriela Flores and Sister Lupe, respectively.
Three years later, Sofia appeared in two films. Firstly, she starred in the war film, "Roger Corman's Operation Rogue," as the lead role of Jenna Wallace. Then, she had her lead role as Elena in the horror film "Indigenous," where she played alongside Lindsey McKeon and Jamie Anderson.
The actress got her breakthrough role in a soap opera, "The Young and the Restless," as Marisa Sierras. She appeared with a recurring role in the show in 2015. Gaining attention after the show, she started getting more offers. In 2016, Sofia worked in the TV film "Transylvania" for the role of Coriander.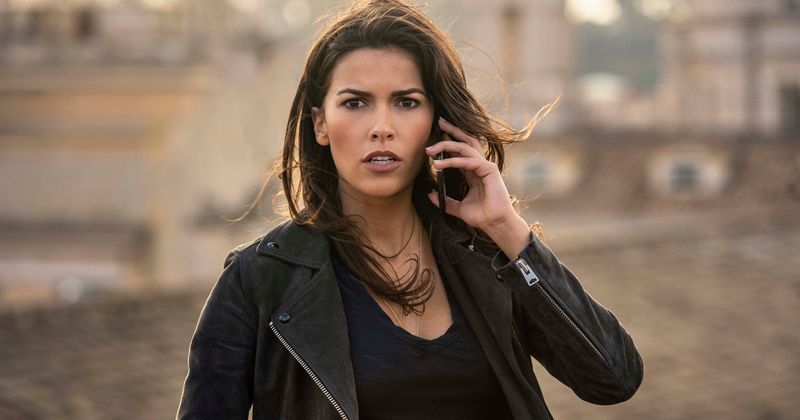 More about Career
Subsequently, she had her appearance in the romantic drama series "Jane the Virgin." The actress appeared with the role of Catalina for five episodes in the third season alongside main stars Gina Rodriguez, Andrea Navedo, Yael Grobglas, Justin Baldoni, Ivonne Coll, Brett Dier, and Jaime Camil. She eventually featured as a lead role in a military drama TV series, "The Brave," which ran from 2017 to 2018. She played the role of Hannah Rivera, who acted as a former operative turned analyst at the DIA in the series. Furthermore, in 2018, she was featured in a film, "The Green Ghost," as Karina. Likewise, in the same year, she had her TV film, "He Knows Your Every Move," released, where she played the character of Ramona.
Meanwhile, she became a lead cast of the action-adventure drama television series "Blood & Treasure." The series premiered on May 21, 2019. Sofia acted in the role of Lexi Vaziri, a thief and a con woman. The show has other casts like Matt Barr, Katia Winter, James Callis, Katia Winter, Michael James Shaw, Oded Fehr, Alicia Coppola, and others. The show is running now. In addition, Sofia will be seen in an upcoming science fantasy superhero film, "Secret Society of Second-Born Royals," which is scheduled to be released on Disney+ on July 17, 2020.
Who is Sofia Pernas' dating?
It's always an exciting part to know about the personal life of celebrities. But, moreover, when it comes to young, beautiful, and gorgeous actresses, fans show more interest in seeing if she is married, divorced, dating anyone, or enjoying the single life. So, here is the info.
So, about the personal life of Sofia Pernas, it seems the actress wants to keep her personal life on a low profile. Besides, earlier she has been in a relationship with an actor, Christian Kane. However, the duo broke up in 2013 after dating for two years. There were also rumors about she is dating Randal Graves, though they have not been open about their relationship.
As of now, she dated actor Justin Hartley in 2020. Likewise, in May 2021, there was news that they had tied the knot. They were spotted wearing rings on their wedding fingers at the 2021 MTV Movie & TV Awards.
What are Sofia's favorites?
Sofia is quite a private person, and details about her personal life are still unknown. However, her favorite color is blue, and she loves to eat hot wings. The place that has quite left an impression on her is Los Angeles. She loves the place.
Is Sofia socially active?
Sofia is present on social accounting sites like Facebook, Instagram, and Twitter. The actress often updates her info from her social media accounts to her fans. Her Instagram id is @sofiapernas. She has 43.8k followers on her Instagram account. Likewise, her Twitter account @SofiaPernas has around 10k followers.
What is the net worth of Sofia Pernas?
Sofia has earned massive popularity from her professional career. Likewise, along with gaining a name and fame as an actress, she has also made a decent amount of money. Sofia has an estimated net worth of about $2 million as of 2021.